Having phun with WPF/complex numbers and transfer functions of analog circuits from
AXO3
.
Lots of phun.
Own charting library with control point(s) which change/recalculate parameters of transfer functions. Then these transfer functions are chained and displayed. All in single mouse stroke.
Visual Studio inspired design, WPF all the way!
Current version: - no presets yet, no export of data...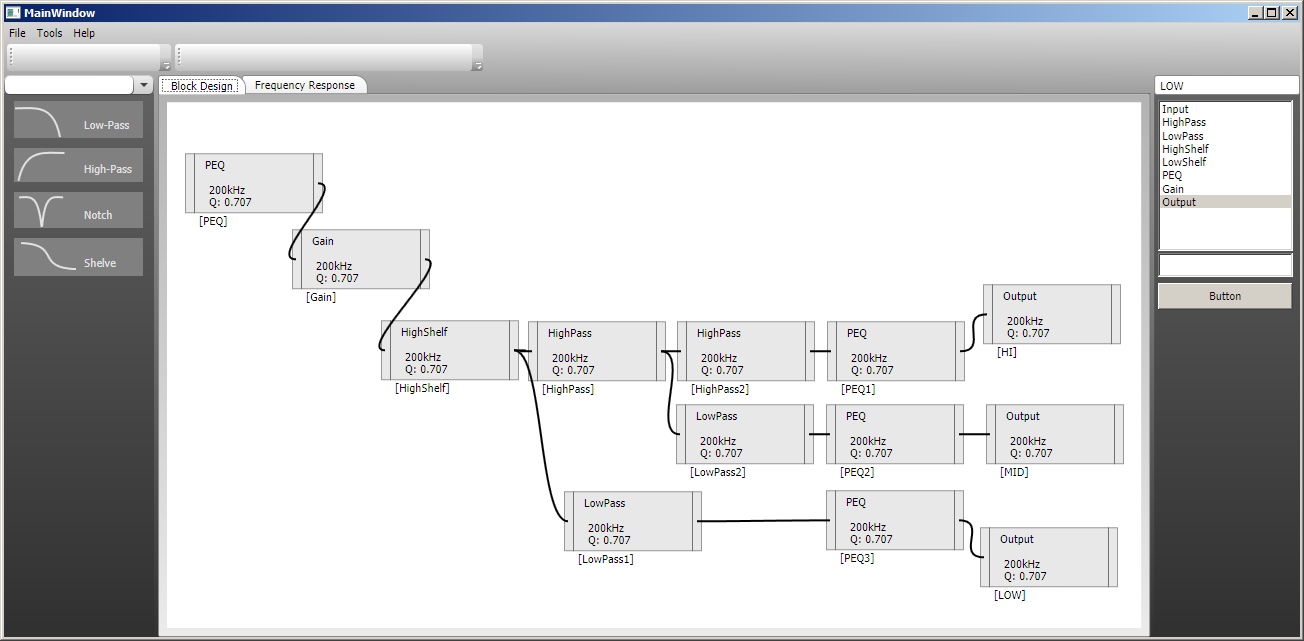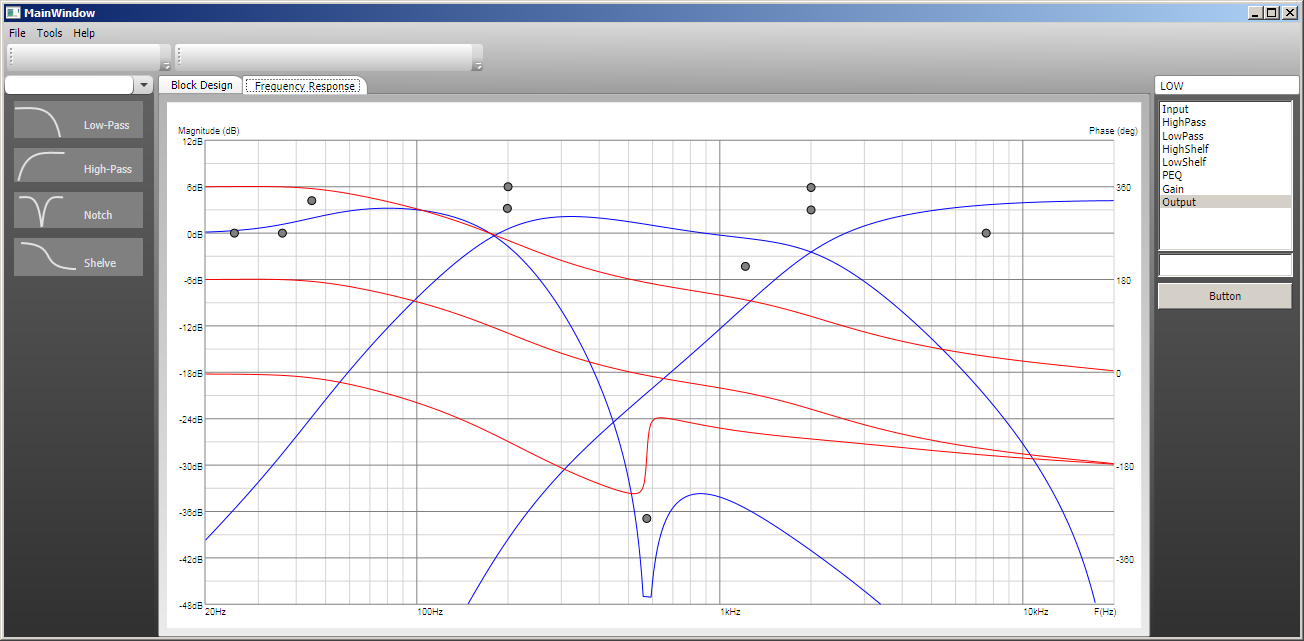 Older screenshots: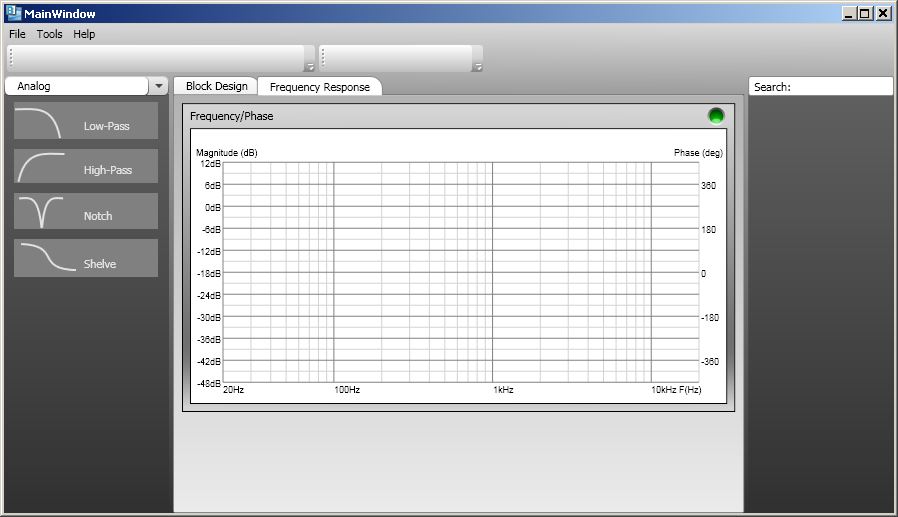 The demo could be
downloaded here
.
Click the button, move the control point and enjoy.
Hint: try dragging the notch with right button!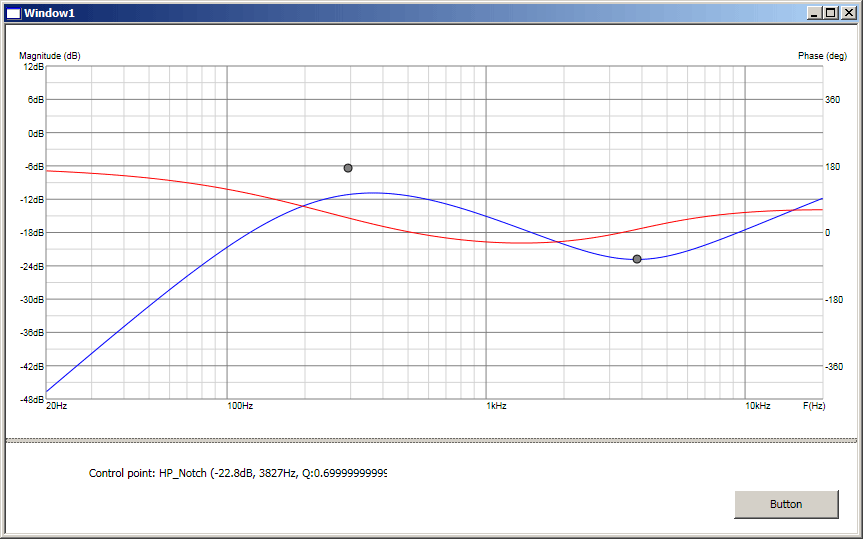 Filter blocks chaining:

FFT in case you need to measure something.
Built-in signal generators.